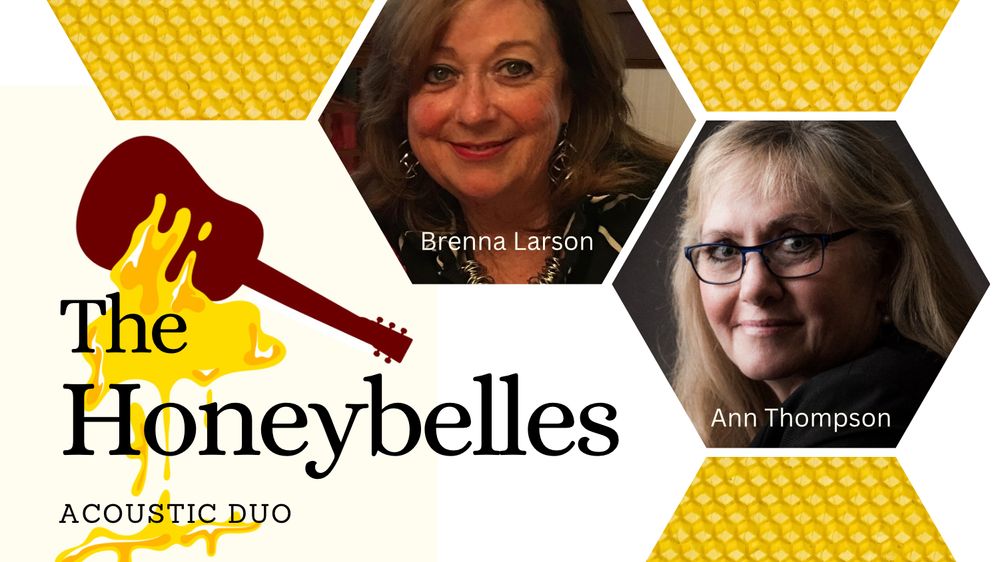 THE HONEYBELLES
A fun acoustic folk duo
The Honeybelles are a fun acoustic duo featuring singer-songwriters Brenna Larson & Ann Thompson, based in the Minneapolis-St. Paul area of Minnesota. With rich vocal harmonies and solid finger-picking guitar skills, Brenna and Ann offer up an entertaining mix of female-driven folk and Americana along with their own heartfelt and tongue-in-cheek originals.
BRENNA LARSON is a gifted vocalist, songwriter, and guitarist who combines warmth and wit to engage audiences in her personal journey as wife, mother, career woman, shop-a-holic, and folk diva. Brenna's album, LIKE FINE WINE, is a collection of her originals that includes poignant love stories, true confessions and anything that tickles her funny bone. Tongue-in-cheek favorites include "Buy More Shoes," "Gray Hair Blues," and "He Loved Whiskey." A fair-weather Northerner, Brenna recently moved to the Twin Cities, and plans to split her time between Minnesota and Florida.
ANN THOMPSON is an accomplished vocalist and guitarist, as well as a prolific songwriter. As a communications professional, Ann has always been fascinated by people's stories, and this passion shines through in her songs,that include stories, life lessons and humorous self reflection.
Recently formed as a duo in 2023, The Honeybelles are having a blast collaborating and harmonizing together, and are looking forward to sharing their gifts with audiences throughout the Twin Cities area and beyond.